Premier Property Management and Real Estate Investment Services
Property Management from AllView Real Estate
If you own residential, commercial, multi-family, or industrial real estate, then you know that managing your real estate assets can be a major headache. From maintenance emergencies to tenant move-ins and move-outs, hiring a property manager is the only way to streamline your real estate operations. AllView Real Estate is a professional property management company serving Southern California, including Los Angeles, Orange County, and San Diego areas. We pride ourselves on our attention to detail, client service, and turn-key solution for real estate asset owners. Learn more about our professional property management services below…
Click on a link to skip ahead to a specific section on this page:
Professional Services
Our unmatched services will exceed your needs.
Determine Goals
Tailor made plans specific to you and your goals.
Tenant Placement
Quality tenants who will care for your property.
Rent Collection
Hassle free monthly rent collection.
Handling Repairs
24 hour on call emergency and maintenance services.
Move-In/Out Inspections
Extensive move-in and move-out inspections documenting every inch of your property.
Rent Ready
Quick and efficient turnovers to get your property back on the market.
Straightforward and Competitive pricing
No hidden fees, just exceptional management. Period.
No leasing fee
---
No lease renewal fee
---
No setup fee
---
No maintenance upcharges
---
Inspections included at no extra fee
---
No photoshoot fee
---
No price analysis fee
---
No advertising fee
---
No-eviction guarantee
---
No move-in/out fee
---
No leasing fee
---
No lease renewal fee
---
No setup fee
---
No maintenance upcharges
---
Inspections included at no extra fee
---
No photoshoot fee
---
No price analysis fee
---
No advertising fee
---
No-eviction guarantee
---
No move-in/out fee
---
Want to learn more about our services?
Where We Offer Property Management Services
Offering Quality Property Management Services In Southern California
Explore Our Portfolio Of Managed Properties Below!
What Is Property Management?
Property management is the day-to-day management of commercial, industrial, and residential real estate often performed by a third-party property management company on behalf of a real estate owner. Property managers can also be employees working directly for apartment complexes, commercial office buildings, or retail space. Property managers, whether they are direct employees or third-party contractors, are responsible for the maintenance, leasing, and marketing of a real estate asset. In many cases, real estate asset owners hire property management companies so that they do not have to manage the daily operations of their real estate investments. Property management fees are calculated in most real estate financial models and accounted for when evaluating a potential real estate acquisition.
Some property management companies also offer real estate investment advisory services as well as real estate brokerage services. Depending on the company and the qualifications of its personnel, a property manager can be a great value to a real estate investor and owner. AllView Real Estate is a full-service property management organization offering property management, investment consulting, and real estate acquisition and brokerage services to our commercial, industrial, and residential clientele.
What Do Property Managers Do?
Property managers perform an array of services for their commercial and residential real estate clients. While all property management companies are different, most offer leasing services, tenant management services, maintenance services, and marketing/advertising services. After a real estate developer or investor acquires or develops a new project, they typically hire a property manager to perform the following services based on the property type:
Tenant selection and screening
Leasing management (signing and renewing leases)
Collecting monthly rent and applying late fees
Paying service vendors, taxes, and utility bills
Managing regular property maintenance (grass cutting, window washing)
Overseeing property repairs and other maintenance
Complying with local, state, and federal real estate laws and zoning
Marketing or advertising a property to new tenants
Because property management companies are involved in all aspects of real estate, from leasing to maintenance, their staff must be versatile in their skills and experience. Management companies hire employees with a wide variety of skills, from finance and accounting to maintenance and marketing. If you are thinking about a career in the real estate management industry, then your options are vast.
The Different Types Of Property Managers
There are many different types of real estate management services offered to different sectors in the real estate industry. Because the management of a residential apartment complex is so different from an industrial facility, many property managers specialize in certain types of management services. AllView Real Estate is a full-service property manager offering services for residential, commercial, multi-family, and industrial properties. Let's explore the various types of property managers below:
Residential Property Management
Residential property management companies specialize in managing and maintaining residential properties. These assets can span the gamut from single units to multi-family property management. Residential property management companies are hired for their expertise in dealing with residential tenants and properties. Here are some of the property types managed by residential PMs:
Single houses
Apartment complexes
Multi-family units
Vacation rentals
Trailer park communities
Townhouses
Condominiums
Commercial Property Management
Commercial property management is a completely different model when compared to residential management. Since commercial leases, tenants, and maintenance are very different from their residential counterparties, a commercial property manager must be skilled and experienced. Here are the types of commercial properties managed by commercial PMs:
Office buildings
Malls and other retail shopping centers
Gas stations
Restaurants
Hotels
Senior living facilities
Industrial Property Management
Industrial management and real estate is a highly-specialized sector of the real estate management market. Industrial property managers specialize in overseeing these types of properties:
Manufacturing plants
Warehouses and distribution facilities
Cold storage facilities
Food processing plants
Light manufacturing facilities
Personal and customized
Management Services

for your Property

Managing or buying a property can be complicated. But it doesn't have to be – let us handle everything.
Residential Property Management
The End-to-End management of your properties that will maximize your real estate portfolio.
Multi-Family Property Management
Full service management of your properties that will ensure they are being operated as efficiently and profitably as possible.
Commercial Property Management
Comprehensive portfolio and property management of all your commercial assets.
Investment Consulting
Providing you with the insight, resources and advice you need to make the best investment decisions.
CONTACT US TODAY
In need of local property management? We are here to help!
Why Hire A Property Manager
There are many benefits to hiring a property manager for your real estate project or income-producing asset. As most real estate investors and developers are spending their time finding new projects to acquire or build, the maintenance of the property is not where their time is best spent. As evidenced by the chart below, the property management industry has seen substantial growth over the last decade due to the value added to real estate owners, investors, and developers.
Size of the PM (property mgmt) market in the United States from 2009 to 2022 (source: statista.com)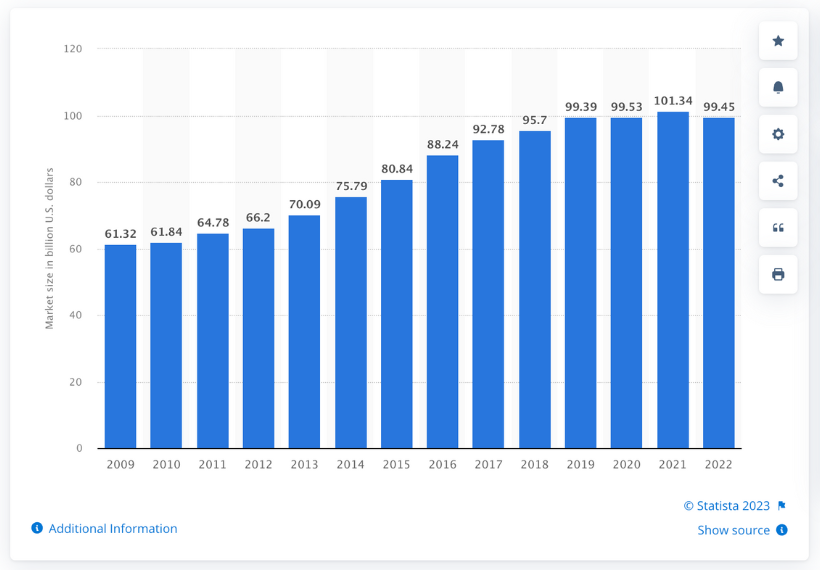 The significant growth of the real estate management space can be attributed to the value realized by real estate professionals when hiring a management company. Whether you are a commercial real estate developer, residential real estate investor, or existing real estate asset owner, there are many benefits to consider when contemplating hiring a property management company. Let's look at each benefit in more detail below.
Opportunity Cost
First, many real estate professionals can get a better return on their time invested by researching new properties to acquire, finding land to develop, or refinancing existing portfolios. Simply put, the time spent dealing with tenants, leasing units, and managing maintenance requests does not prove to be financially beneficial. Opportunity cost is defined as the potential profit not earned from a missed opportunity. Many real estate investors will find a better return by outsourcing the management of their properties to a third-party rather than doing it themselves or hiring employees.
Scalability 
Finding the right real estate projects and investments is hard enough. Having to then manage your properties, deal with tenant requests, and oversee maintenance contractors does not allow you to scale your real estate holdings. By hiring a property management company, you can focus on acquiring new assets and growing your portfolio while you allow the property manager to handle the day-to-day operations of your real estate holdings.
Expertise
Running the daily maintenance and management of a property is difficult. When a pipe bursts or an HVAC unit is not working properly, knowing the best contractors that can repair your building for the best price is a skill set within itself. Property management companies handle requests like these every day and they are experts at property maintenance. This alone can be the single greatest benefit of hiring a property manager for your real estate property.
Who Benefits From Hiring A Property Manager?
If you are involved in the real estate sector from owning a single property to multi-site development, you can benefit from hiring a property manager to oversee the daily operations of your property. Some of the types of real estate professionals who benefit most from property management services include: 
Commercial and residential real estate developers
Multi-family real estate investors
Commercial businesses with multiple locations (restaurants, hotels, etc.)
Vacation rental property investors
Industrial real estate asset owners
How Do Property Managers Make Money?
Property managers charge their commercial and residential real estate clients a monthly property management fee for their services. Often this fee is billed as a percentage of the total rents collected at each property managed by the property management company. When billed as a percentage of the rent, fees can span between 5% to 15% depending on the size of the property.
Other property management fee agreements can be for a pre-negotiated flat monthly fee that is agreed upon by the client and the property manager. In special scenarios, property managers will work out hourly management fees for one-off projects and special property types, such as assisted living facilities.
FAQ
Frequently Asked Questions About Property Management Services
Is A Property Manager Worth It?
The answer depends on your level of involvement in the real estate industry. If you are first starting out and your funds are limited, it might make more economical sense to manage the properties you own by yourself, especially if you only have one or two. As you begin to grow your real estate portfolio, hiring a property manager starts to make more sense. Property managers are worth it for large real estate owners and developers as they bring a good return on investment and allow the stream line of property operations.
Are Property Managers Regulated?
Yes. Most property managers and property management companies are regulated, depending on the state where they are located. For example, the state of California requires that all property managers be licensed real estate brokers. In California, a real estate broker license is required for anyone that, for compensation, leases or rents or offers to lease or rent, or places for rent, or solicits listings of places for rent, or solicits for prospective tenants, or negotiates the sale, purchase or exchanges of leases on real property, or collects rents from real property, or improvements thereon.
How Does A Property Manager Find Tenants For My Property?
Many property management companies offer leasing and marketing services. Those services are designed to market your vacant units and properties to prospective tenants. In addition to advertising your property for lease, the property manager will also help you qualify tenants so that you know you are signing a bona fide lease.
How Do Property Managers Collect Rent?
Today, many property management companies like AllView Real Estate, utilize technology to make the rent collection and reconciliation process simple and easy to manage. At AllView, we offer our clients and their tenants an online portal where rent can be paid and our clients can have full visibility into rent payments and cash flow.
How Do Property Managers Handle Tenant Maintenance Requests?
While some property managers may have a handyman on staff for simple fixes, most property managers oversee a list of approved maintenance vendors. These vendors, such as plumbers and electricians, must meet certain standards in order to make the approved list and are dispatched when tenants have maintenance requests.
Marketing Strategy
Data driven market analysis used to maximize income.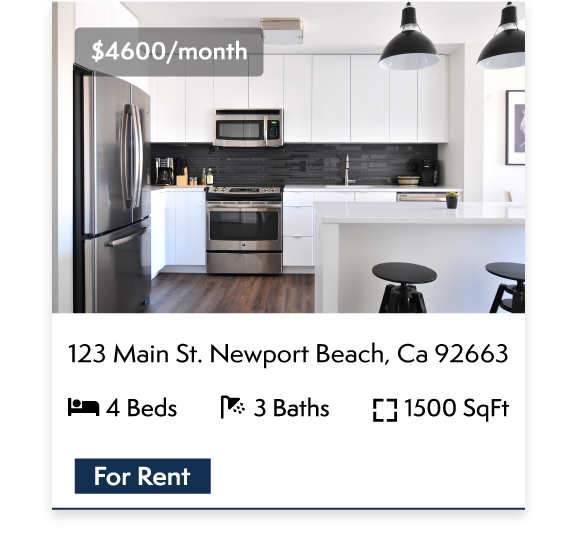 Are you getting the most out of your listing?
Finding exceptional tenants starts from making sure your property is being promoted properly with an attractive appearance. Our expert photography and videography will be sure to showcase all of your properties highlights to create a listing of the highest quality. Your listing will then be syndicated through all major rental sites (including AllView) in order to maximize exposure. We consistently manage and review all our listings to stay ahead of market trends and to provide you with current, detailed analyses of your property.

Optimize your property's cash flow
Your property is a valuable asset that needs to be managed, protected and maintained. Whether your property is a single family home, multi-family, condominium, townhome, commercial, industrial, etc., we are equipped to handle and manage it all. Our comprehensive portfolio of property management services and skilled team of managers ensures we can manage all your property's needs from advertising and leasing to maintenance and renovations.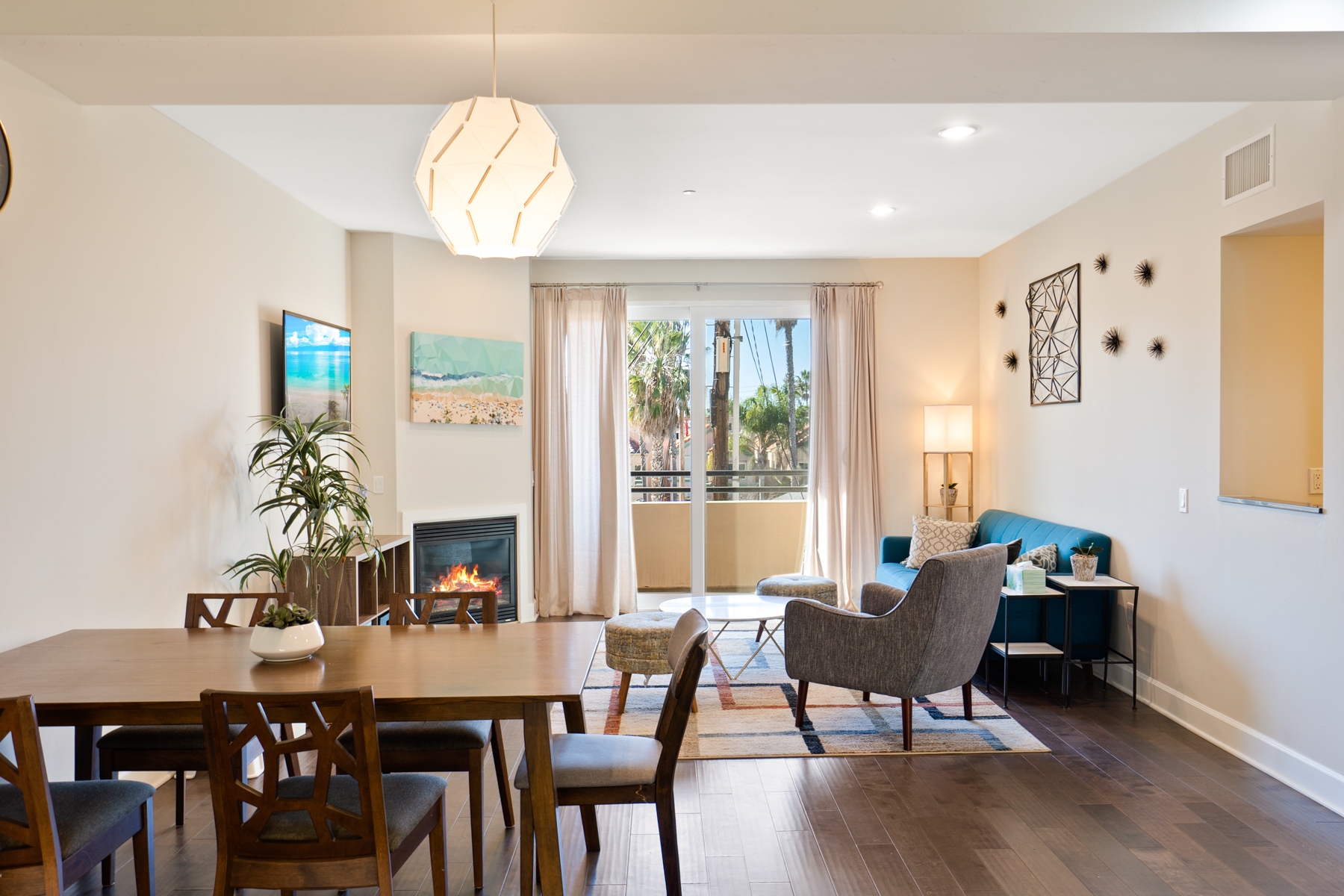 Full service property management made easy
Get in touch with us to learn more.